Attention Deficit Hyperactivity Disorder (ADHD) is commonly associated with children, but it can also affect adults. Ask someone first-diagnosed at 44yrs of age ('Yours Truly').
In one quick statistic I could find from our counterparts in the US, studies have shown that approximately 4.4% of adults in the United States have ADHD, but many remain undiagnosed and untreated (1). An 'All Provinces' study (one of many) here in Canada, showed an approximation of 5.5% between ages 35-60.
I feel it's equally important to consider these adult statistics, as it's not affecting development (in the same way we consider physical and neurological development in children), necessarily, but it certainly can have a significant impact on their personal and professional lives. The good news is that there are effective ways to manage and treat adult ADHD from a Functional Nutrition / Lifestyle Medicine perspective.
So, that preamble or initial concern out of the way;
What is Adult ADHD?
Adult ADHD is a neurodevelopmental disorder that is characterized by a persistent pattern of inattention and/or hyperactivity-impulsivity that interferes with daily life activities. Adults with ADHD may have difficulty focusing on tasks, completing work on time, and organizing their daily lives. They may also struggle with impulsivity, restlessness, and difficulty with time management (2).
To break that down, the ADHD 'Types' or Diagnosis you'll potentially be familiar with are:
Inattentive Type: This type of ADHD is characterized by difficulties with attention and organization, often leading to forgetfulness, distractibility, and poor follow-through on tasks. People with this type of ADHD may struggle with staying focused on one task for a long time and may be easily sidetracked.
Hyperactive-Impulsive Type: This type of ADHD is characterized by hyperactivity, impulsivity, and a lack of self-control. People with this type of ADHD may have difficulty sitting still, talking excessively, interrupting others, and engaging in risky or impulsive behaviors.
Combined Type: This type of ADHD is a combination of the inattentive and hyperactive-impulsive types, and is the most common form of ADHD. People with this type of ADHD have symptoms of both inattention and hyperactivity-impulsivity.
How Can Adult ADHD Affect Lifestyle and Career?
I can tell you, both from a firsthand perspective – and having spoken with SO many in recent years, that the impact of adult ADHD can be significant. Adults with ADHD may struggle with maintaining healthy relationships and may find it difficult to keep a job or advance in their careers. They may also struggle with managing their finances and maintaining a healthy lifestyle. In addition, and as I'd specifically listed above, they may be more likely to engage in risky behaviours, such as substance abuse and reckless driving (3), as only two of many potential examples.
Curious About What to Watch for if Concerned a Diagnosis may be Worth Looking At?
If you are concerned that you or someone you know may have adult ADHD, there are several signs and symptoms to watch for. These include:

Difficulty paying attention or staying focused on tasks
Forgetfulness and absentmindedness
Difficulty completing tasks on time
Difficulty with organization and time management
Impulsivity and restlessness
Difficulty with self-control and emotional regulation
Chronic lateness and procrastination
Difficulty following through on commitments and obligations (4)
It is important to note that some of these symptoms may be present in other conditions, such as anxiety and depression. That's why it's important to seek a proper diagnosis from a qualified healthcare professional.
How Can We 'Treat' Adult ADHD from a Functional Nutrition Perspective?
The traditional treatment for adult ADHD involves medication, such as stimulants and non-stimulants, as well as cognitive-behavioral therapy. And while those of you who've been following me know – I'm not opposed to medication…providing they're short(er)-term, or have a plan in place beyond the Rx. The reason for THIS article, however, is to let you know that there is an abundance (and growing) of evidence to suggest that the work I do as a Certified Functional Nutrition Counsellor can also play a HUGE role in managing and treating adult ADHD.
Here are some ways to manage adult ADHD from a functional nutrition perspective:
Diet and Nutrition: Research has shown that diet and nutrition can have a significant impact on ADHD symptoms. In particular, a diet that is high in protein and low in sugar and refined carbohydrates has been shown to improve symptoms of inattention, hyperactivity, and impulsivity (5). Foods that are rich in omega-3 fatty acids, such as fatty fish and flaxseeds, can also be helpful in reducing ADHD symptoms (6).
Supplements: In addition to a healthy diet, there are several supplements that can be helpful in managing adult ADHD. These include omega-3 fatty acid supplements, magnesium, zinc, and iron (7). Herbal supplements, such as ginkgo biloba and ginseng, may also be helpful in reducing ADHD symptoms (8).
Mind-Body Techniques: Mind-body techniques, such as meditation, yoga, and tai chi, and Mindfulness (in which I'm a Master Practitioner, and offer an 8-part course in) can be helpful in managing adult ADHD. These techniques can help to reduce stress and improve focus and concentration (9).
When to Seek Help
If you suspect that you or someone you know may have adult ADHD, it is important to seek help from a qualified healthcare professional. A proper diagnosis can help to ensure that you receive the right treatment and support. In addition to traditional treatments, such as medication and therapy, as I've mentioned already (but it's absolutely worth repeating); Functional Nutrition can also play a role in managing and treating adult ADHD.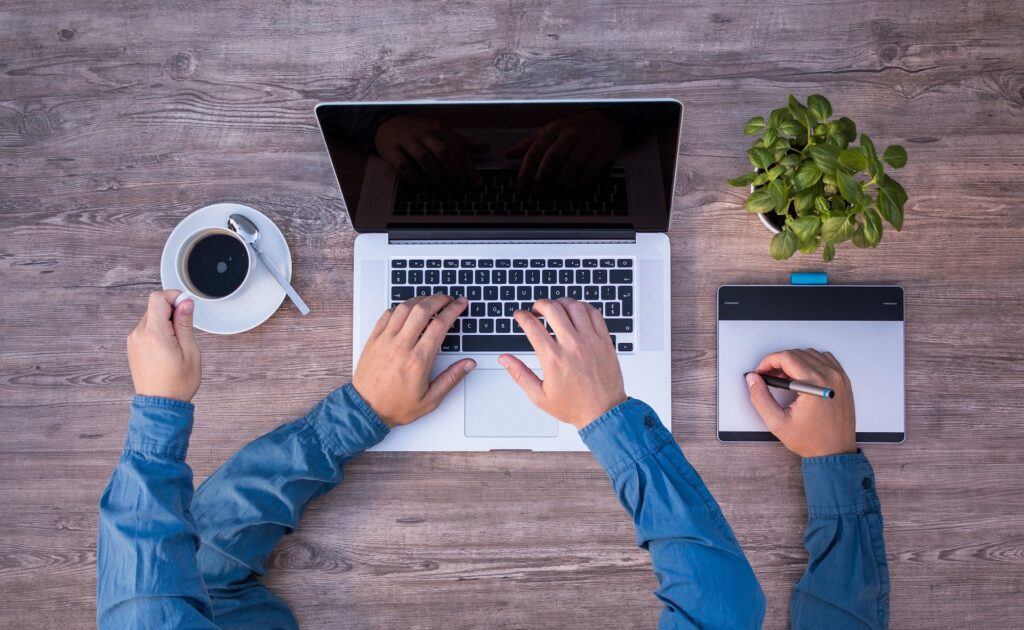 It's important to also note one more time, that while Functional Nutrition and lifestyle interventions can be highly effective for managing ADHD symptoms, it may not be a complete substitute for medication in some cases. Medication can be an essential tool for some individuals, but it should be used in conjunction with a comprehensive treatment plan that includes lifestyle and dietary changes, as well as therapy and coaching.
Let me wrap all of this up; ADHD can have a significant impact on adult life, affecting career, relationships, and overall well-being. However, with the right support and interventions, individuals with ADHD can lead fulfilling lives. A Functional Nutrition and/or Lifestyle Medicine option can offer a personalized approach to managing ADHD symptoms that can improve overall health and quality of life. If you suspect that you or someone you know may have ADHD, it's essential to seek evaluation from a qualified healthcare professional to determine the best course of action.
Want to discuss your diagnosis with me? Let's book a consult.
_
References:
National Institute of Mental Health. Attention-Deficit/Hyperactivity Disorder. (2021). Retrieved from https://www.nimh.nih.gov/health/topics/attention-deficit-hyperactivity-disorder-adhd/index.shtml
CDC. Data and Statistics About ADHD. (2021). Retrieved from https://www.cdc.gov/ncbddd/adhd/data.html
Huss M, et al. Attention deficit/hyperactivity disorder (ADHD) and obesity: a systematic review of the literature. Crit Rev Food Sci Nutr. 2017 Jan 22;57(8):1785-1797. doi: 10.1080/10408398.2014.971111.
Pelsser LM, et al. Effects of a restricted elimination diet on the behaviour of children with attention-deficit hyperactivity disorder (INCA study): a randomised controlled trial. Lancet. 2011 Feb 5;377(9764):494-503. doi: 10.1016/S0140-6736(10)62227-1.
Jansson A, et al. Gut microbiota and metabolite biomarkers in children with ADHD: a case-control study. Gut Microbes. 2020 Nov 5;12(1):1-18. doi: 10.1080/19490976.2020.1838461.
Gordon HA, et al. The Effects of Omega-3s on the Brain in ADHD. J Atten Disord. 2020 Feb;24(3):366-378. doi: 10.1177/1087054719867416.
Ramsey F. Eat Complete: The 21 Nutrients That Fuel Brainpower, Boost Weight Loss, and Transform Your Health. Harper Wave, 2016.
Kuo FE, et al. How might contact with nature promote human health? Promising mechanisms and a possible central pathway. Front Psychol. 2019 Jun 11;10:2880. doi: 10.3389/fpsyg.2019.02880.
Konofal E, et al. Iron Deficiency in Children With Attention-Deficit/Hyperactivity Disorder. Arch Pediatr Adolesc Med. 2004 Dec;158(12):1113-5. doi: 10.1001/archpedi.158.12.1113.