IBS or Irritable Bowel Syndrome is a chronic digestive condition that affects millions of people worldwide. An uncomfortable truth about this condition is that it can quite literally cause significant discomfort, pain, and other unpleasant symptoms. Despite being a common condition, IBS is often misunderstood and misdiagnosed, and often misquoted or self-diagnosed, leading to further health complications. In this article, I've decided take a closer look at IBS, its symptoms, diagnosis, and holistic approaches to healing. I mean, hey…I'd struggled with it most of my life until these past few years (when I became one of my own most complicated clients), and it's IBS Awareness Month here in Canada.
Understanding Irritable Bowel Syndrome
Irritable Bowel Syndrome is a functional gastrointestinal disorder that affects the large intestine. The exact cause of IBS is not as well understood as I'd like, but it is believed to be a combination of factors, including changes in the gut-brain axis, diet, lifestyle, genetics, and environmental factors.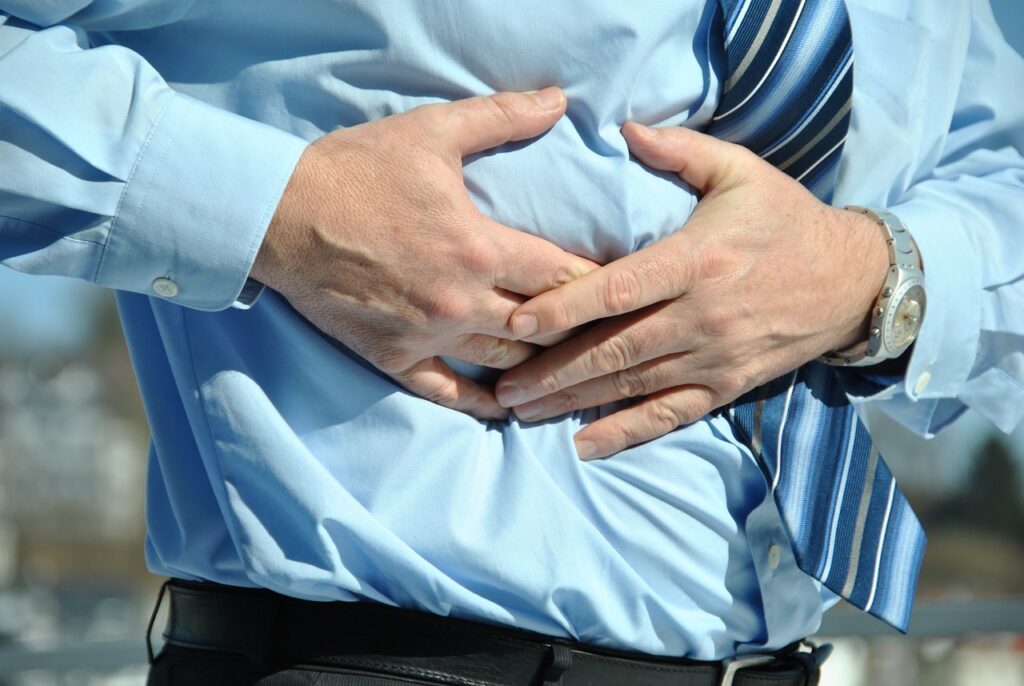 Symptoms of IBS can vary from person to person and can include:
Abdominal pain and discomfort
Diarrhea, constipation, or both
Bloating and gas
Fatigue
Nausea and vomiting
Rectal bleeding
Incontinence
These symptoms can significantly impact an individual's quality of life, leading to anxiety, depression, and other mental health issues. Seriously. Ask me how I know. Ugh.
Diagnosis and Complications
IBS is often diagnosed based on symptoms and exclusion of other medical conditions that may cause similar symptoms. And while there's argument as to there being (or not) a specific test to diagnose IBS, your doctor may otherwise perform a physical examination, blood tests, stool tests, and other diagnostic tests to rule out other conditions.
Complications of IBS can include nutritional deficiencies, malabsorption, and psychological issues, such as anxiety and depression.
Holistic Approaches to Healing
Holistic approaches to healing focus on treating the whole person, including their physical, emotional, and spiritual health. The goal is to find the root cause of the condition and address it through a personalized treatment plan.
Some holistic approaches to healing IBS include:
Dietary changes: Certain foods can trigger IBS symptoms. Avoiding these trigger foods and following a low FODMAP diet may significantly improve symptoms (with each and every client who asks about 'dieting' or 'meal plans', I strongly encourage them to be sure it's what's right for them, and to use it as a 'guide' to ensuring you're at least not eating food(s) that exacerbate their already potentially chronic symptoms).
Stress reduction: Stress can worsen IBS symptoms. Relaxation techniques, such as yoga, meditation, and deep breathing exercises, can help reduce stress and improve symptoms.
Herbal remedies: Some herbs, such as peppermint, chamomile, and ginger, have been shown to improve IBS symptoms.
Pre and Probiotics: Probiotics can help restore gut flora and improve digestion, reducing IBS symptoms (which are also found naturally in many foods, depending on what you're able to consume based on your current condition and/or limitations). Otherwise, supplementing in either pre or probiotics may be your answer (even in the shorter-term, until natural food sources are tolerable and/or available), and you may also be better in utilizing strategic supplements as part of your journey.
Exploring Intuitive Eating, Timed or Metabolic Eating, Intermittent Fasting, etc., may also be found to be useful for a person's specific or individual circumstances.
Bottom Line?
"Bottom Line? Really? Well, no pun intended for those of us who've experienced a 'bottom' that's been less-than happy with us for not acting sooner in finding optimal gut health! LOL!" – Joe
Seriously, though (VERY seriously), if you're struggling with IBS, you don't have to suffer alone (nor work with someone who may not appreciate your struggle as much as I do). As a gut health specialist, I can help you develop a personalized treatment plan that addresses the root cause of your symptoms. Take a look at my most often-requested process here, or Contact Me to schedule a consultation and take the first step towards your healing. No matter where you are in the world (literally, with few exceptions – although we do focus primarily on Canada and US) we are able to drop-ship a test directly to your door thanks to our lab and, with our strategic partnership with Practice Better, we are able to 'see you', virtually via video (or audio) through our secure, medical-grade portal.
---
Sources: